Rheem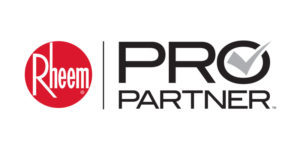 If it's time for a new air conditioner, furnace, or heat pump, look no further than Ellsworth Home Services. We're a certified Rheem dealer and recognized as a top contractor for Rheem replacements. We serve Gilbert, AZ and the greater Phoenix area and are highly trained and experienced in Rheem air conditioning products. Let us help you choose the most cost-effective, suitable option for your home or business needs.
Rheem is an industry-leading manufacturer of air conditioners for homes and businesses. With over eight decades of experience, Rheem is well-known for high-performance air conditioners, excellent customer service, and an industry-leading warranty. Known for reliability, Rheem air conditioners meet or exceed industry standards for quality, efficiency, and air quality.
Call now to learn more about Rheem Air Conditioner and Heating Installation and Repairs!
American Standard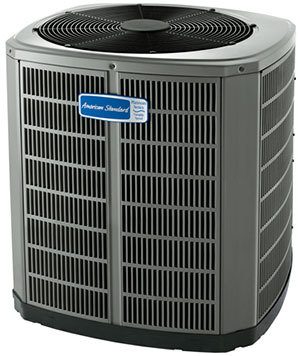 As a certified dealer of American Standard, we offer a full range of American Standard air conditioners, furnaces, and heat pumps, along with installation services for homes and businesses in Gilbert, AZ and throughout the greater Phoenix area. American Standard has been a trusted, quality brand for more than 130 years with a reputation for trouble-free air conditioning and heating products at affordable prices.
With a full range of high-efficiency American Standard air conditioners, furnaces, and heat pumps, we are happy to assist you with a free estimate, as well as professional installation.
Ellsworth Home Services sells top-of-the-line air conditioning and heating equipment for residential customers. One of the brands we trust most is American Standard. American Standard is consistently rated as one of the top brands for indoor comfort equipment such as air conditioners, heat pumps, furnaces, and packaged systems.
Call Ellsworth Home Services for your free quote on any new, high-efficiency American Standard heating and cooling system. You'll love our service. You'll love our prices. You'll love us.
Exceeding Expectations with American Standard
American Standard has been keeping homes comfortable for over 100 years. The brand is regularly ranked by consumers for its durable and consistent products. A recent report from Consumer Reports found that American Standard is the most reliable brand among leading manufacturers.
American Standard was also ranked highest in overall dealer satisfaction for five consecutive years. With more than a century of innovative heating and cooling equipment that families count on day and night, it's no surprise why American Standard is a brand we trust for our own families and customers.
Let's learn more about the high expectations American Standard sets with its efficient, high SEER-rated products.
AccuComfort: Cruise Control for Indoor Comfort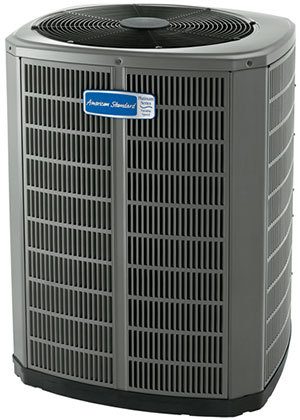 Did you know that over half of the energy usage in your home goes toward heating and cooling? By reducing the amount of energy your equipment uses, you can significantly lower your energy bills each month.
American Standard offers the innovative AccuComfort system that automatically adjusts itself to run at the most efficient speed. No matter what the weather is like in Phoenix, the AccuComfort system will adjust to your ideal comfort level. This optimizes energy consumption, lowers your carbon footprint, and delivers advanced humidity control.
AccuComfort also avoids the peaks and valleys of traditional systems. The units stay within ½ degree of the set temperature and only use power when they need it. You will also enjoy the quiet operation of AccuComfort products. You won't even know your AC is running!
Higher SEER Ratings to Lower Your Footprint
System efficiency is measured in SEER (Seasonal Energy Efficiency Ratio) and HSPF (Heating Seasonal Performance Factor). The higher the SEER, the better efficiency the system provides.
American Standard AccuComfort air conditioning units – the Platinum 18 and the Platinum 20 – have SEER ratings up to 18 and 22. The Platinum 18 and Platinum 20 heat pumps have SEER ratings of 18 and 21. With SEER ratings this high, consumers can expect average savings of 60-64% compared to matched systems.
Achieving Unparalleled Comfort with a Packaged System
In an all-in-one packaged system, or matched system, all heating and cooling equipment is combined into a single unit. American Standard offers packaged systems that combine an air conditioner or heat pump, a furnace or air handler, coils, AccuClean filtration, and the Comfort Control program.
Packaged systems offer unsurpassed comfort in the home as each piece of equipment is designed to work with the other. Operation is quiet and consistent, offering worry-free indoor comfort that is gentle on the wallet. With humidity balance, whole-home filtration, and energy efficiency, you can maintain a balanced, environmentally friendly home all year long.
Are you ready to achieve a clean, comfortable home that lowers your utility bills? Call Ellsworth Home Services to learn more about American Standard air conditioners, heat pumps, and packaged systems.
Call now to learn more about American Standard air conditioners and heating installation and repairs.
Grand Aire
In Gilbert, AZ and throughout the Phoenix metro area, homeowners and business owners definitely make use of their air conditioning and heating system to combat hot summer days and cold winter nights. At Ellsworth Home Services, we are proud to be a certified dealer of Grand Aire air conditioners, furnaces, and heat pumps. We provide a select range of Grand Aire products and offer expert installation and service to ensure your home comfort.
Each Grand Aire products product is 100 percent run tested and designed to give you the best in quality, energy efficiency, and reliability.
Call now to learn more about Grand Aire Air Conditioners and heating installation and Repairs.
Air Conditioning Products in Gilbert, AZ | American Standard AC Products Chandler, AZ
Cooling System Products, Air Conditioning Product Installation & Air Conditioning Products

Chandler, AZ & Gilbert, AZ
Air Conditioning Products in Gilbert, AZ | American Standard AC Products Chandler, AZ
Rheem AC Products

∴

Air Conditioning Product Installation

∴

American Standard AC Products

∴

Air Conditioning Products

∴

Cooling System Products ∴ Chandler, AZ ∴ Gilbert, AZ