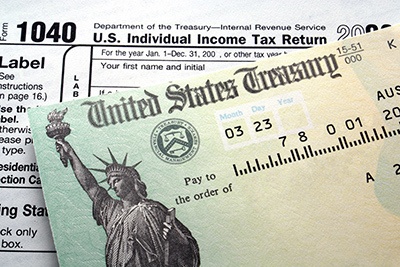 Tax seasons is here, and you're likely to get a refund coming your way soon. In fact, the IRS reports that more than 80 percent of tax returns result in a refund, which means you may have some spare cash. While it may be tempting to spend this money on a trip to the mall or even a vacation, it may make better sense to spend it on an air conditioner replacement.
For many homeowners, investing in a new air conditioner can result in significant benefits.
It's an Investment in Your Home
Financial planners will tell you that you'll gain little out of using your tax return for personal purchases that hold no long-term value. Instead, putting your refund towards a new air conditioner will add immediate and long-term value to your home. If you are considering selling your home in the next few years, your new air conditioner can result in a significant increase in your home's appraisal.
It Will Save You on Your Utilities
A new air conditioner is an investment that actually provides monthly dividends. Your new AC unit will likely be far more efficient than what you're currently using, resulting in less energy consumption and a lower utility bill. In fact, the return on your investment will help pay it off in a surprisingly short amount of time.
It's Peace of Mind
If you've been hoping for the last several years that your aging air conditioner won't give out on a hot summer day, your luck may run out this year. It's never fun being hit with the financial impact of a costly AC repair or replacement that you weren't expecting. By replacing your unit now when you have a little extra money in hand, you can gain the assurance that you'll be cool and comfortable all summer long – and for many years to come.
With Ellsworth Home Services, you have an HVAC team of specialists on your side that makes finding the optimal air conditioner for your home a simple process. Call us today for a free in-home estimate. We'll calculate, measure and ask you some important questions to determine the optimal air conditioner for your specific needs. Find out more about our air conditioner replacement services today by calling 480-593-2265.