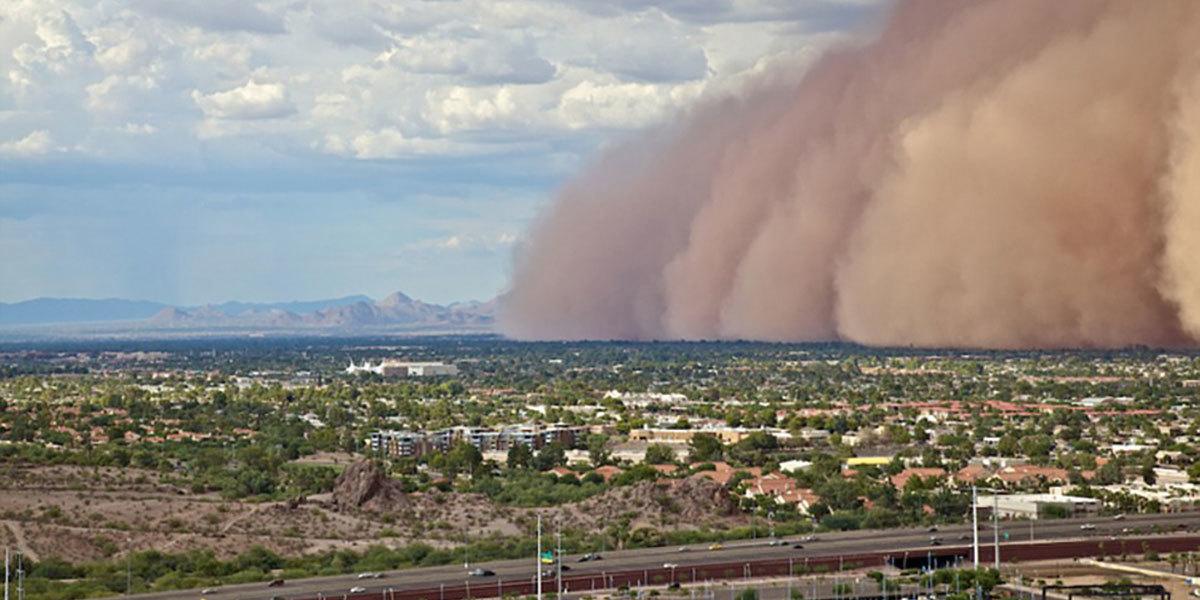 Humans can live weeks without food, days without water, but only minutes without oxygen. Breath is life, and clean air is essential. However, it's not always guaranteed for you and your family. Given that most Americans live up to 90 per cent of their lives inside their homes and work environments, indoor air quality is a cornerstone of healthy living. Most people find it hard to believe that in many cases, indoor air quality (IAQ) can be worse than the air outside. With punishing summer heat, Phoenix residents tend to spend more time indoors than most which makes air conditioning and IAQ a genuine health priority.
What's a Particulate?
Phoenix weather anchors report the local air pollution index on a daily basis. Unfortunately, due to the desert climate and dust, the geography of the valley, our proximity to the mountains (which hold air in, creating inversions) and exploding population growth, Phoenix air quality is less than ideal. Particulate matter is defined as tiny particles resulting from the burning of fossil fuels, such as oil and gas, as well as small airborne debris from lawn mowers and leaf blowers. Automobile and truck exhaust contribute to air pollution while Arizona spring brings pollen, ragweed and other allergens into the mix. Dust storms add to the particulate matter that floats in our valley atmosphere. The brown haze, clearly visible throughout Maricopa County is a mixture of particulate pollutants, carbon and nitrogen dioxide gas. These pollutants and allergens put many Phoenix area residents in the high-risk category for conditions such as asthma, hay fever, bronchitis and other respiratory related conditions.
The Air We Breath Inside Our Homes
If the outdoor air quality index is poor, then your indoor air quality is going to suffer accordingly. As an added factor, new construction techniques have greatly increased insulation to protect houses against heat while air tight window, and door installations create fewer opportunities for openings to bring fresh air inside your home. It's all designed to keep your air conditioning running at maximum efficiency. However, the downside can be recirculating air inside which is less than perfect. It's also important to note, installing heat exhaust vents in the roof can also greatly increase the proper ventilation of your home and improve the air quality index inside.
Ellsworth Home Services – the Solution to Indoor Air Pollution
In an air tight, highly insulated Phoenix structure, the HVAC unit basically becomes the "lungs" of your home or commercial building. Having newly installed air filters and clean air ducts is essential to maintaining the indoor air quality that you and your family deserve each and every day. Remember, if you're recirculating air loaded with dust, dander, pollen, pollutants or mold, it's going to negatively impact every member of the household. As central as they are to healthy living, air conditioning systems are often overlooked until they break down. Why wait for trouble? Summer is just around the corner, and heatwaves are the worst time to call for AC service. Spring is the perfect season to get out in front of this yearly challenge. Why not call us for a maintenance check? Indoor air quality, as well as HVAC and ventilation solutions are our specialties at Ellsworth Home Services. Call us today at 480-593-2265.