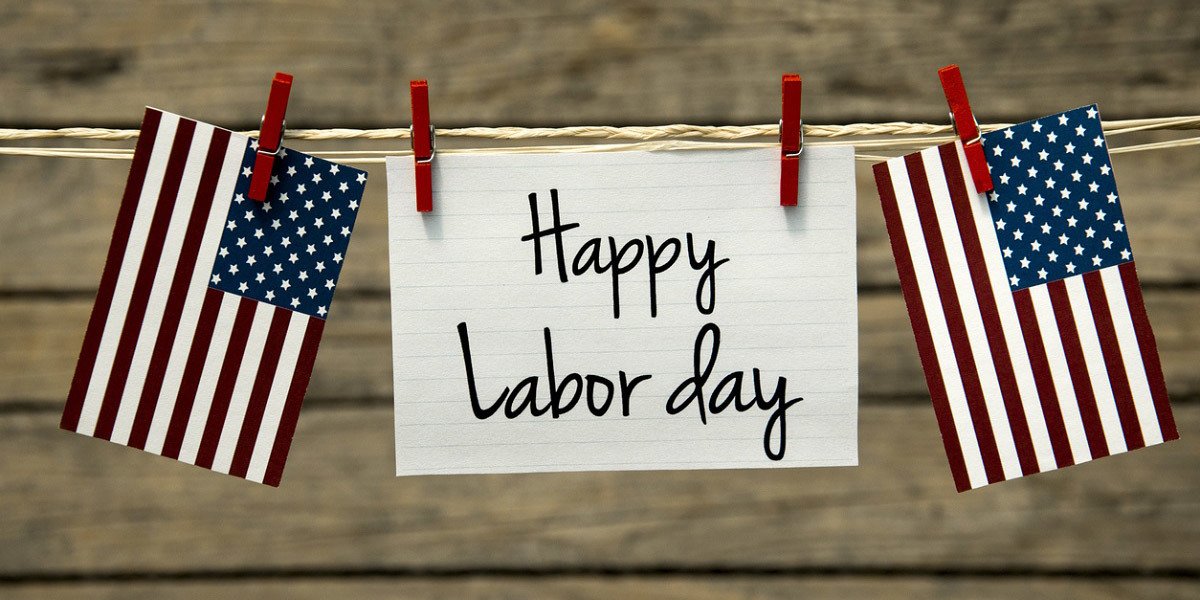 In Arizona, winters are ideal, spring is a breeze and summer is… tough. Summer can be a brutal marathon. As August rolls into September, most of the country says goodbye to the heat and hello to cooler temperatures. In the Valley of the Sun, residents know that Labor Day means there's still two more months of triple digit days ahead. This autumn don't fall for a Labor Day letup. Celebrate the hardest working appliance you own – your air conditioner – by scheduling a fall checkup.
How Tough Are Summers in Arizona?
Phoenix is considered the hottest city in America. There's been no shortage of record setting temperatures this summer. On average, according to the National Weather Service, 100 degree plus days normally start in May. However, this year, Phoenix hit 100 plus on April 10th, which was the earliest ever. Summer is getting longer and hotter. At this point in the year, most Phoenix AC units have been running full tilt since the beginning of May. That's four months of constant use. Imagine driving your car through the desert at high speeds for weeks at a time without a break. It's going to require service. The intense heat, dust storms, monsoons and general wear and tear may have already taken a toll on your air conditioner. Here are four reasons for a fall service call:
Summer Takes Its Toll – One common problem for air conditioners is losing refrigerant due to leaks. It is a silent, invisible issue that most homeowners will never know has occurred. As your air conditioner runs, the constant cycle of starting up and shutting down and operating nonstop for days at a time during heatwaves, causes vibrations that can lead to small fissures or tiny leaks. As refrigerant escapes, your air conditioner needs to work harder to maintain the same temperature. Left unchecked, refrigerant will run low, and the cooling efficiency of your air conditioner will be reduced to the point you will notice warm air coming from your vents. If you haven't had an AC inspection in the last 10 to 12 months, it's a good idea to have your system checked by one of our experienced professionals.
Monsoons and Heatwaves Can Cause Electrical Issues – Phoenix homeowners know a thing or two about severe thunderstorms in summer. Lightning, high winds, toppled trees, downed power lines and power outages are common during monsoons. The metro power grid experiences power surges and shutdowns during storms and intense heatwaves. Electrical issues can arise from these power fluctuations. Air conditioners and other electrical appliances are particularly vulnerable when the power surges back on. High winds and driving rains can also cause issues for HVAC units. It is not uncommon for tree branches, debris and dust to be blown into HVAC units.
Unwelcome Guests and Furry Friends – Until you see it with your own eyes, it's hard to believe – animals can cause a host of issues for your air conditioning system. Over the years, we've found furry friends nesting in units, squirrels chewing on wires ruining electrical connections, and rodents making their way into AC vents. Hornets and wasps often build nests in rooftop AC units, and many other problems can be caused by unwanted visitors. If you are noticing unpleasant odors coming from your AC vents, it is possible you've had a furry friend home AC invasion.
Slightly Slower Pace in Autumn – Prepare for Winter – Due to population growth and the extensive use of air conditioners, Phoenix is one of the busiest cities for HVAC service companies in the United States. Companies are booked solid from May through October, (including nights and weekends), handling urgent AC related emergency repairs. Autumn moves at a slightly slower pace and permits more time for non-emergency, regular maintenance calls. During a fall service call, our service tech will check your furnace to make sure you are ready for winter. It pays to be prepared for the colder months ahead.
Fall Service – Make the Call
At Ellsworth Home Services, we have highly qualified and experienced professionals who are trained to spot the big problems before they occur. Regular maintenance is the key to maintaining a smooth-running HVAC system. Remember, an efficient air conditioner will help save on your monthly electric bill. Don't wait for breakdowns to occur. Call us today for a fall checkup.
Happy Labor Day to you and your loved ones!