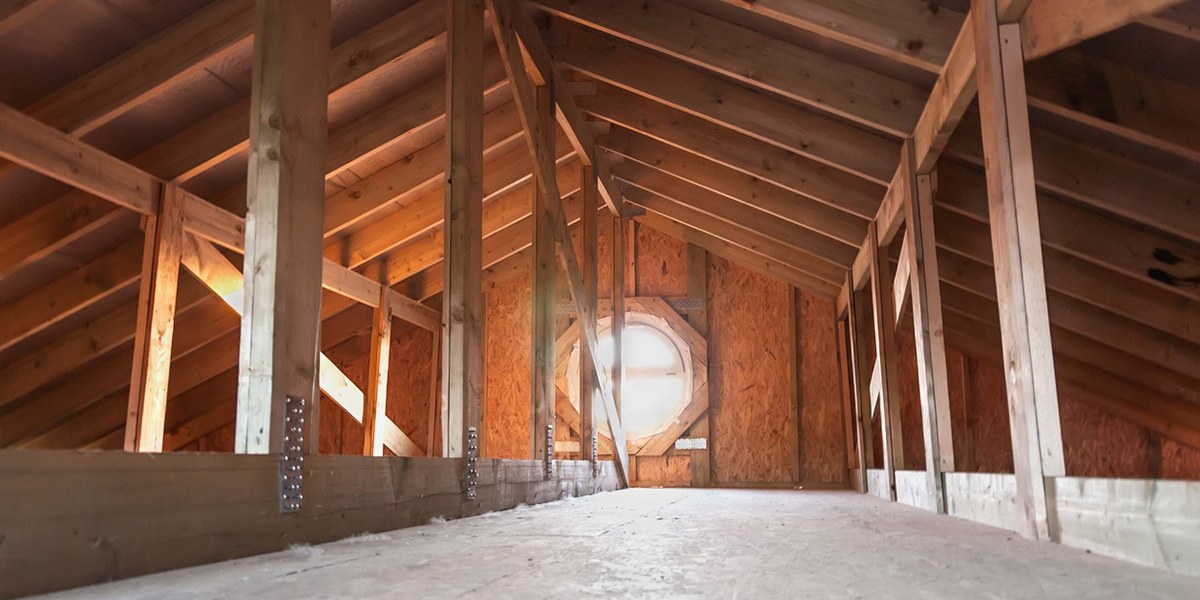 When it comes to attic insulation, you have options. There is batt insulation in pre-cut panels and spray foam, as well as blown-in insulation which is a loose-fill insulation without seams. While each type of insulation has its unique qualities, most industry experts will tell you that blown-in insulation is your best option.
Greater Efficiency

Unlike fiberglass batts, blown-in insulation provides a single layer of insulation without the seams found in batts. It provides complete coverage while eliminating gaps and cracks. Studies have shown that blown-in insulation performs more than 20 percent better than batts that have the same R value (a measurement that determines how well insulation material can resist heat).
Noise Reduction
Because of the comprehensive coverage of blown-in insulation, you'll also experience reduced noise from above. This is a big benefit if you live under a flight path, or you just don't like to hear the pounding rain and crashing thunder of summer storms.
Fire Resistance
Blown-in installation also has fire retardant capabilities which can help prevent fires from developing and spreading in your attic.
Faster, Easier Installation

Unlike with pre-cut panels that need to be carefully positioned to provide effective insulation, blown-in insulation is very quick and simple. A professional installer can complete the installation in a few hours – with one feeding material into a blowing machine and the other in your attic or crawl space spreading the insulation.
A Quick Return on Investment

Unlike many home improvement projects that may never deliver any financial gain, blown-in insulation offers a quick payback. Immediately, you will start saving on your energy costs. Within a couple of years, the reduction in your utility bill will more than pay for the cost of the installation.
Here in Arizona, we have extreme weather conditions. This is why it's important to be well-equipped with a properly insulated home. With blown-in insulation for your attic or crawl space, you can protect your home from the outside environment while keeping you family comfortable inside. Call Ellsworth Home Services today to learn more about insulation for your home.